Better Home and Acreage Inspections
Corner 2 Corner Inspections provides professional inspections
for Edmonton, Spruce Grove, Sherwood Park, St. Albert
and all surrounding communities.
Our qualified and knowledgeable inspectors will help you make an informed buying decision. We are so confident in our Inspections that we back our Inspections with a comprehensive Warranty Program.
Services
Professional Inspection Services. Your Acreage Inspection Experts.
Edmonton
Parkland County
Lac Ste. Anne County
Sturgeon County
Strathcona County
Beaver County
Leduc County
Margot Swenson
Accepted a short notice request for inspection immediately as had time available. Professional but friendly gentleman who made us comfortable with the process and was very thorough in his review of the property we were purchasing. We recommend his service to anyone needing a home inspection.
Michael Brigden
We had a great experience working with Tim! We fell in love with an acreage (with a 1974 house that appeared to be in great shape) and had him set up a thorough inspection (including a well specialist and chimney inspector). He also arranged for the septic tank to be emptied and took a video of the inside of the tank. He arranged for all parties to be there on inspection day. His contacts for the well and the chimney inspection in particular were incredible people! Tim even taught us about the various items and maintenance needed in between his assessments. We are so thankful we hired Tim. With his thorough report and photos, we were able to get approximate cost estimates from trades for the work needing to be done and it totalled around $100,000, likely within the next 5 years. We are a young family and purchasing this property would have been a huge mistake.
Dan Opris
Absolutely amazing service! Tim came out and did a 10 out of 10 job. The report was very well done and very detailed. I would definitely use Tim for another house inspection, and if you are looking for a house inspection, do not look any further! Corner 2 Corner is the company to use!
Ibrahima Cissé
The 3rd time for me working with Corner 2 Corner and I was always very satisfied with they work and the time they spent to inspect property thoroughly. the explanation was made clear and easy to understand for everybody. Great experience; Definitely recommend this company
Aaron Chen
Had Tim come in to remove a smell from my basement with ozone. During the phone call, he was very knowledgably and friendly. He let me know how the entire process worked and answered any of the question I had. He is even better in person, He is very professional and friendly to talk to. I would highly recommend Tim if you need a home inspector
Eva Sale
Tim did an inspection on the sale of my home as well as the purchase of my new home. He is very knowledgable, courteous and down to earth. He spent 3 hours each on the homes and left no space unchecked. I felt confident in his knowledge, and feel comfortable with my purchase after his fine work. Thanks Tim! Sincerely, Eva and Findley
Jason Pagee
Super friendly and walked us through our inspection and answered any questions..great person professional and I would highly recommend!
Shyler Marcoff
Tim was amazing to deal with and very knowledgeable. Would highly recommend👍
Chris Taggart
A great experience! The price was fair, the inspection was thorough, and the online report was more than I could ask for. 100% would recommend!
BossMOM 24-7
My house buying experience was absolutely the worst I have ever experienced. The only great thing was meeting Tim from corner to corner. Still have yet to close on a house and have changed my mind 2x. Both occasions I had Tim inspect the properties. Last house if it wasn't for Tim I would not have known the upper floor bathroom had a leak. Home owner provided me with an inspection he had done prior to purchasing the house but Tim is the one who caught the issue. I feel Tim has gone above and beyond and honestly his approach with helping me through this process felt more like a father figure. I'm really good at seeing through people and he's the real deal!! Sincere, thoughtful, punctual, responsive, caring….I could go on and on. If you want a good quality inspection please do not hesitate to call Tim. You will not be disappointed. Tim thank you so much and happy thanksgiving. May God bless you Tim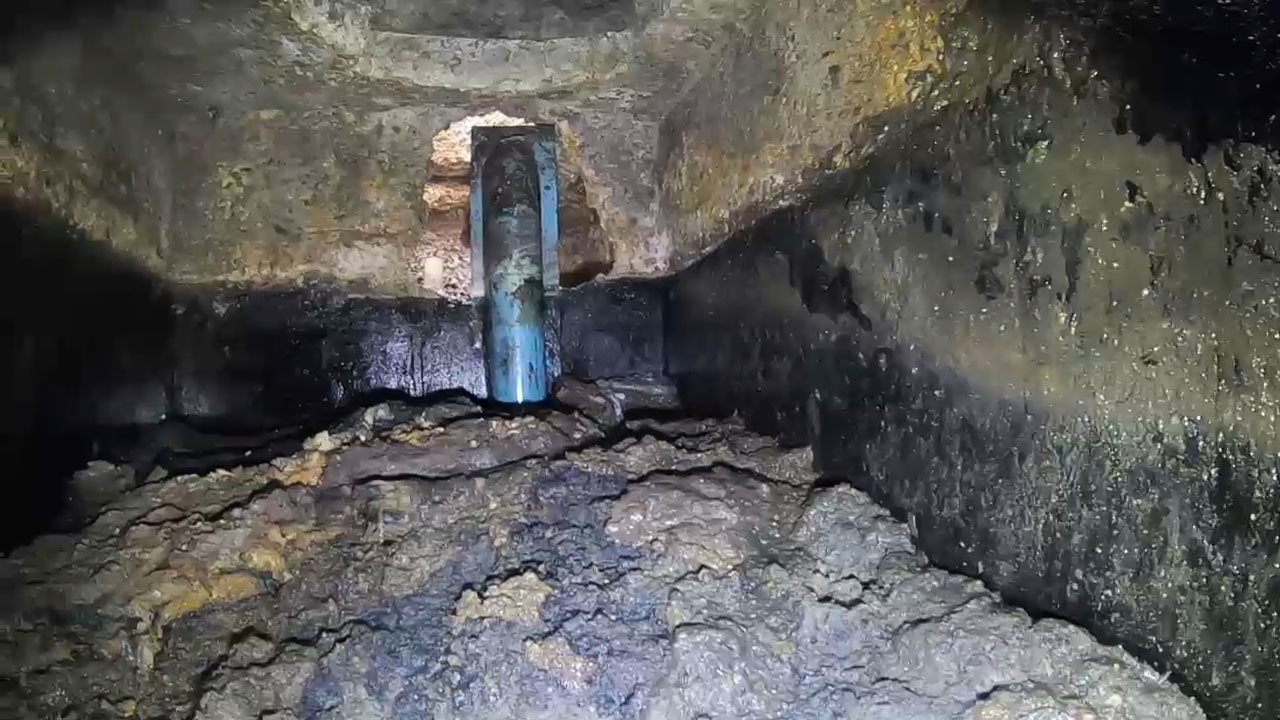 Case Study
Deteriorated and Failed Septic Tank
Septic inspection in Strathcona County revealed a badly deteriorated and failed tank that had plugged the drain field. Due to circumstances on the property and regulations concerning septic installation, we saved our clients nearly 50K in unexpected repair bills. This would not have been seen without the septic tank being emptied for inspection.
Lac Ste. Anne County acreage inspection. After having the septic tank emptied by a local VAC truck company, our video from inside the tank revealed the top of the concrete tank along with half the soil above it had fallen inside the tank. This was a particularly important and possibly life saving discovery as the collapse of the remaining soil above the tank was eminent.
This condition would not have been seen without the tank being emptied as the liquid inside the tank covered the tank top and soil inside the tank.
Schedule an Inspection Now